June is LGBTQIA awareness month and a month full of pride it is!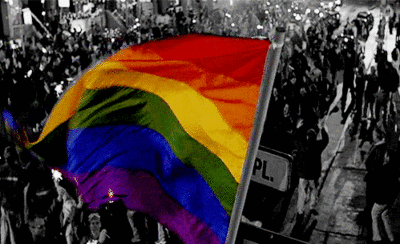 Something that you may not know about me is that I have a special affinity for children. I am a bit of a "kid magnet." Teaching children to be kind, caring, and tolerant members of society is something we ALL should be invested in. 
In the hopes of making families about FAMILY and not what kind they are, I reviewed an amazing children's book called A Tale Of Two Daddies by Vanita Oelschlager. 
This well-written children's book shows how family, through a child's eyes, is completely unaffected and unburdened by societal or cultural discomforts. It features innocent questions and honest answers between two friends when talking about having two dads. 
The artwork, by Kristin Blackwood and Mike Blanc, is both colorful and engaging. The artwork was produced in a four step process and is described in detail at the back of the book. 
Along with the lesson that family IS just that… family, I found on the back of the book where all profits are to be donated to charitable donations, with preference given to organizations supporting the author's husband's disease, multiple sclerosis. Talk about giving back to the community in multiple ways! 
How could you NOT love a children's book that speaks to kindness, giving, equality, and love? 
I found this book to be a fantastic addition to LGBTQIA awareness, as well as to HUMAN awareness and the importance of family… no matter what the make-up is. This was a 4 out of 5 stars children's book for me, and I hope you too will take the time to read it as well as support one love. 
~Janet