Darl Moody is just a regular guy trying to fill his freezer with deer meat before winter comes. When he's sure he has seen a colossal buck roaming another man's land, he needs to find it. He knows that poaching is wrong, and he knows it's even worse when you're hunting off the land of a man who is out of town for his sister's funeral, but this buck could provide enough for him and his family to eat. Although the massive buck proves elusive, he spots a wild hog and takes aim. He doesn't expect to accidentally bring down a human—and he definitely doesn't expect to fell Carol Brewer of the infamously violent Brewer family, a clan that even "Jesus Christ couldn't have saved." Despite his attempts to cover his tracks, this mistake conjures a revenge tornado in the form of the murderous Dwayne Brewer, brother of Carol Brewer, whose grief will only be tempered when he delivers vengeance in the form of grotesque and unspeakable acts to Darl and those closest to him.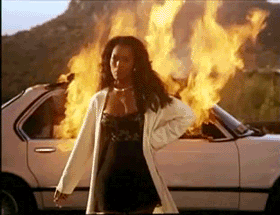 This isn't a happy read, but it is powerful—even gut-wrenching at times—and you probably can predict how the story will unfold. But David Joy is an exceptional storyteller, and even the commonplace becomes more fascinating when seen through Joy's unique lens for storytelling. He so accurately evokes the mounting sense of dread, the fear, the unhinged madness that his characters feel, and he draws you into a story and keeps you turning the pages of this tale faster and faster towards the bloody and cringeworthy conclusion.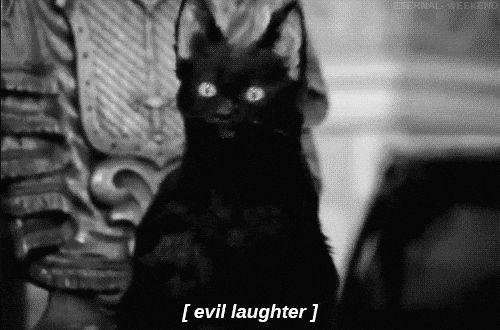 Fair warning: this is a book with some graphically depicted violence (mostly toward humans and once toward an animal) and some pretty detailed descriptions of the process a body goes through once a person's life ends. If those things are triggers for you, you'll probably want to pass this one by.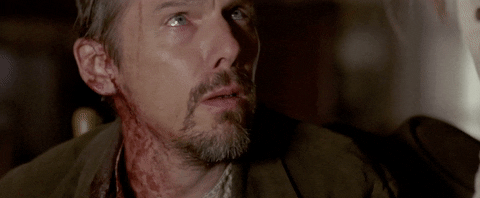 But if you're down with a hair raising, stomach churning, action packed read, then this book is for you! What do I mean? Think Cormac McCarthy or your favorite Quentin Tarantino film. That's the kind of oh-shit-what's-gonna-happen-next ride you're in for here. This is also a surprisingly philosophical book. Who gets to mete out justice? Isn't "an eye for an eye" fair? For all its homespun wisdom, though, what The Line That Held Us really nails is the plot—and what could be filled more with plot than the woodland disputes of trigger-happy vigilantes? So get this book, find a quiet place with your favorite blanket, hunker down, and enjoy this 4.5 star book by the talented Mr. Joy! You won't be sorry you did.