As Halloween looms, tensions are building between the members of the Naylor family. Relations are getting woefully strained. Fractured. Violent. To top it off the annual Stillbrook Apartment Halloween party has been canceled. That was the last straw. The Halloween Children are not going to like that at all. Looks like the Naylor's family woes are the least of their worries. There are much darker forces at work here. And they are about to make a grand appearance.
Harris and Lynn are at obvious odds with their overt favoritism of their two children, Matt and Amber, respectively. Scenes are so artfully woven that you'll be wondering if something is wrong with Harris, if Lynn is going crazy, or if something is just plain wrong with these two well-behaved children. The entire novel is able to capture this tension and sustain it throughout the entire course. In Stillbrook Apartments, even the most innocent of occurrences will have that shiver of dread creeping down your spine.
This novella reminded me a bit of a Jack Ketchum story. The first 2/3 of the book is spent exploring the characters – in this case, a quite dysfunctional family. A constant sense of dread continues to build as questions are strung throughout the narrative like carefully placed decorations until you reach the end which comes screaming at you like a freight train lifted from its tracks.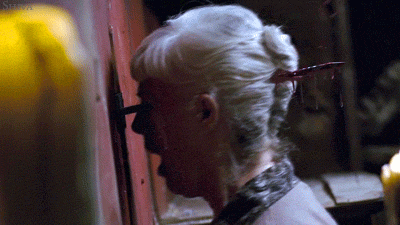 The narrative point of views, in flipping from Lynn and Harris's perspectives, worked extremely well as you couldn't fully trust either of the two narrators. The savvy reader begins to get the real picture of what's going on by what's NOT being said. I've always enjoyed the unreliable narrator motif, and it's used here in quite a unique way that's not fully understood until you reach the end.
This has one of the best endings for a book I've ever read. The thematic metaphors are woven throughout one of the most tragic and shocking finales you'll find … as I was reading I felt as if my jaw kept dropping lower and lower. Beautifully crafted, this is horror that will affect even the most jaded of horror fans.
A fantastic collaboration between two amazing authors, this is a book that will stay with you long after you close the final page.