I rated this between a 2.5 and 3 stars out of 5.
Mormama, by Kit Reed, is a Southern Gothic haunting set in Jacksonville, Florida. This tale starts out with Dale, (who knows what his real name is, as he has just chosen one when he can't remember his own), a down on his luck drifter that has been in an accident that has taken his memories. When he receives his clothes from the hospital, he finds a USB drive in his jacket pocket, and an address printed on a notecard in his pocket. (How ominous, right?)
Dale shows up at the address hoping that something, or someone, will spark his memories. So he does what every person would do, and sneaks into the basement of this house he knows nothing about. (I mean, I do that kind of thing every day, don't you?) There, he is discovered by young Theo, who DOES live in this house, and Theo does what every 13-year-old boy who finds a stranger in the dark, in the basement, would do… he tells him a grizzly story of a three-year-old burning to death in the same spot Dell is setting up camp in. (And Dell decides he is going to stay here because burned up toddlers are just run of the mill these days, I guess.)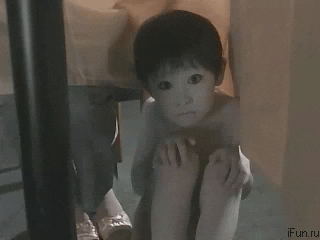 We then are introduced to the trio of evil Aunts that reside in the house, (Ivy, Iris, and Rosemary) who rule the house with tyrannical might. Iris and Rosemary are the twins, and Ivy is the "cripple" that is shunned and treated badly by "General" Aunt Iris and "Warden" Aunt Rosemary. These women have taken in Lane (Little Elena) and her son Theo (who the Aunt's call Teddy after their burned nephew) after Lane's husband abandons them and leaves them penniless. They have returned to the house on May Street- (and the Aunt's)- hoping to recover Lane's inheritance and move away from the awful house on May Street. Little does Lane know that the aunts have taken her inheritance and fed it to the all-consuming house.
We also get introduced to Mormama, the main attraction for the book. Mormama is referred to as "one more Mama than we need." She begins whispering to Theo and telling him that evil and bad things happen to the men in the house, and to "get out while you still can."

"Some of us are trapped here blood of my blood."
She goes on to tell him how her daughter and her mother have brought something "evil" into the house and that she is meant to keep everyone safe.
"I am either subject to undercroft or fixed in place to oppose it, but there is nobody living or dead who can tell me which."

All of this was such a wonderful premise. It drew me in like sweet southern tea being sipped on a rocker on a slow Southern night. I was excited! Then, I was determined. Finally, I knew that my tea had gone bitter, the air was too thick and humid, and there were spiders in my rocking chair. (EEK!)
The book was told from alternating points of view and in alternating character chapters. I found that I REALLY disliked Theo and all of his use of the *F* word. For a thirteen-year-old boy, he dropped that word like he owed it child support. It was so overused, that I found it VERY distracting from the story line. Some of the writing was choppy and hard to read. Even Mormama's character (who should have been the star) started to drive me crazy. There are some plot twists and some really good moments in this book, but what I thought I was getting to read, and what I did read were such different animals that it was jarring. This novel had such great potential. The characters (including using the house as a character… totally could have been incredible) had such great potential. My only thought is that the house, like everything else that came across it, must have eaten the brilliant writing.
I received an ARC for an honest and unbiased review. I would like to thank Netgalley, the publisher and Kit Reed for the opportunity to read Mormama.