Happy nurses week to all of my fellow nurses out there! Overworked, underpaid, no sleep, and we DEFINITELY don't get to eat or pee, I know not a one of us would change a thing! Thanks for all the sacrifices, pain, tears and laughter you share everyday! #NURSESROCK!
PROUD TO BE AN EMERGENCY AND TRAUMA RN! 
Thank you for your sacrifices!
Be somebody's somebody!
🙂
Sometimes you have to laugh!
AMEN!
Back AWAY from the patient now!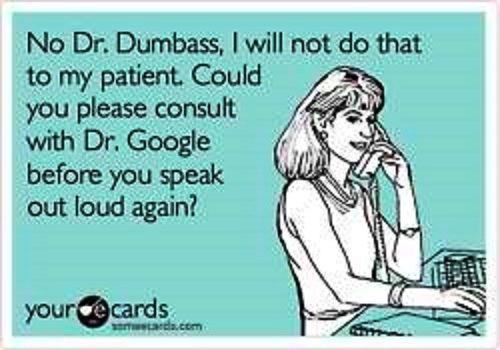 One of my FAVORITE lines!
Does that come with refills?
🙂
We try!
Happy Nurses Week! Go forth and save lives! ~Janet, RN