This was a 5 out of 5 stars read for me!
"This is Claude. He's five years old, the youngest of five brothers, and loves peanut butter sandwiches. He also loves wearing a dress, and dreams of being a princess."
Don't we all? Aren't we all looking for that fairy tale ending?
But this is a story of more than just a five-year-old little boy who wants to be a girl. This is a story about a family that has learned to keep a secret, but this secret has the capacity to blow the family apart.
Rosie and Penn have a wonderful marriage. They were in love from the start. Four boys later, they decide to try once more for a girl and they get Claude, their smart, quirky, fifth son who longs to be a girl.
This causes a conundrum in their lives. Rosie and Penn aren't sure what to do. Do they nurture their youngest son's wish, stares and cruel comments from society, or do they explain to Claude that boys don't wear dresses, and he is really a boy despite how he feels on the inside?
For a while, Claude settles for dressing as a boy for school and changing into girl clothes when he returns home, but that really doesn't make him happy. He wants to be a girl. "How did you teach your small human that it's what's inside that counts when the truth was everyone was pretty preoccupied with what you put on over the outside too?"
As Claude grows, he becomes Poppy, and Rosie and Penn encourage her to be true to her feelings and who she is. But is that the right parenting choice for a child so young in age, and when society doesn't agree? What are the next steps in this journey, not only for Poppy and her parents but her brothers as well, who weren't given a choice?
What choice is the right one? How will Penn and Rosie know if they're acting in their child's best interests or the best interests of all of their children? How do they protect their child from what they know the world always seems to have in store for people who are different?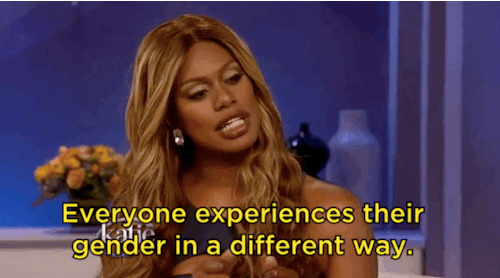 This amazing tale is not preachy about the subject of transgendered people and their journey, and I found it to be so well written that I fell in love with Claude and his journey. There is no pretense that this journey is perfect for anyone, and the biggest message I found was that it is just as easy to make mistakes by doing and saying things to others in their journey as it is by not doing or saying them. Everyone's journey is their own, and we all deserve support no matter where or what our journey holds.
This is a book that everyone should read. It is moving in merely its presence. It carries a message that we all should learn.
"For my child, for all our children, I want more options, more paths through the woods, wider ranges of normal, and unconditional love."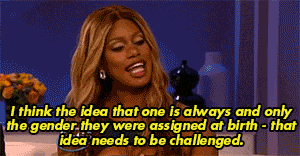 Do yourself a favor and read this book today!