It's Monday…..again. I don't know about you, but where I am was a gorgeous, sun-filled weekend that could have gone on  forever. What do you know? It's Monday and they are calling for rain.
So, I have decided the best approach may just be the ostrich approach.
It's bad enough I had to hear about the bad weather on the news, but no matter how long I watched it this morning there was still no breaking announcements I cared about.
I did see that I was among a select group of social media "likers" that feel strongly about Mondays. The number seems a bit low to me though.
This might be because the planner I bought for the year was at a discount store and it seems my days are labeled as…..
I have adopted this VERY effective coping technique though.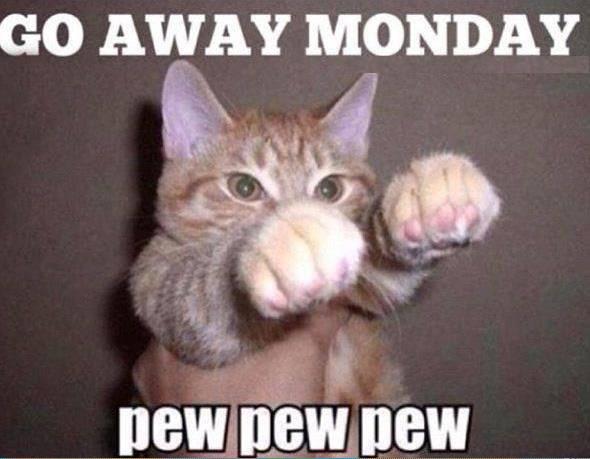 I tried to be rational about Monday's, but I always did hate math!
Monday's are like stepping in dog shit in a new pair of shoes……and blaming the stink on everyone else….
Oh well. At least Monday's only come once a week.
Have a great Monday everyone!
~J